From January 4th-25th, Trinity will be joining Converge churches and missionaries to embark on 21 Days of Prayer. Our prayer for you is that you will experience a deeper craving for the beauty of the Lord and for the wonder of his leading in your life, and that you will know the fullness of the Holy Spirit and the favor of the God of heaven.
How to get started

It's easy! Just download one of the prayer guides below. Before you start your devotional reading, make sure to read the introduction section for a quick background on the topic. Each day, read a new devotional entry and consider the questions at the end of the reading.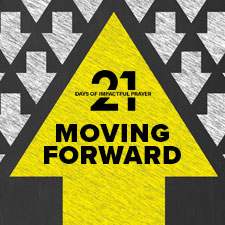 21 Days of Impactful Prayer guide: Prayer that will impact your relationship with God, your church, your community and the world.

English:
Download Print-ready PDF
ePub and iBook
Amazon Kindle
Spanish